30 Day Money Back Guarantee

Free Delivery from Melbourne
---
---
---
Sublime has strong woody notes. Rich, with vanilla undertones.
Top Notes: Wood Smoke
Middle Notes: Amber, Vanilla
Base Notes: Sandalwood, Vetiver, Labdanum, Musk
Made with the highest grade oils and ingredients to create a complex scent profile.

High quality, portable tin.

Suitable for any skin type and will easily rub into skin.

20 grams per tin! Get a quality solid cologne, without breaking the bank.
HOW LONG WILL 1 TIN LAST?
The tin holds 20 grams of cologne. With consistent usage throughout the week it will last 4-5 months.
Cover the top half of your index finger with cologne. Then apply in a circular motion on neck and wrist.
Smokey. Vanilla. Sandalwood.
Smokey. Vanilla. Sandalwood.

Smokey. Vanilla. Sandalwood.

---
Portable Tin
Free Shipping
30 Day Money Back Guarantee
Customer Reviews
07/22/2022
Jamie

Australia
Happy with my first solid cologne
Bought this last week and arrived pretty quickly. The product itself smells great if you like masculine scents, but make sure to put quite a bit on so the smell lasts the whole day. Nice product overall :)
Nice spicey scent!
Love the smell of Sublime
Use daily
There is enough in the tin tht you can easily use it everyday
Great product, well done for making it
This is an awesome product. I love woody scented colognes so after trying from the sample I bought this was the one I liked most. I apply after my morning shower and find it lasts for the majority of the day
I like it, but can feel a bit oily on skin
The World's Most Premium Solid Cologne.
---

Tin locks into
place with magnetic clip.
---

Ultra concentrated scent that last +6 hours.
---

One tin will last up to 5 months with continuous use.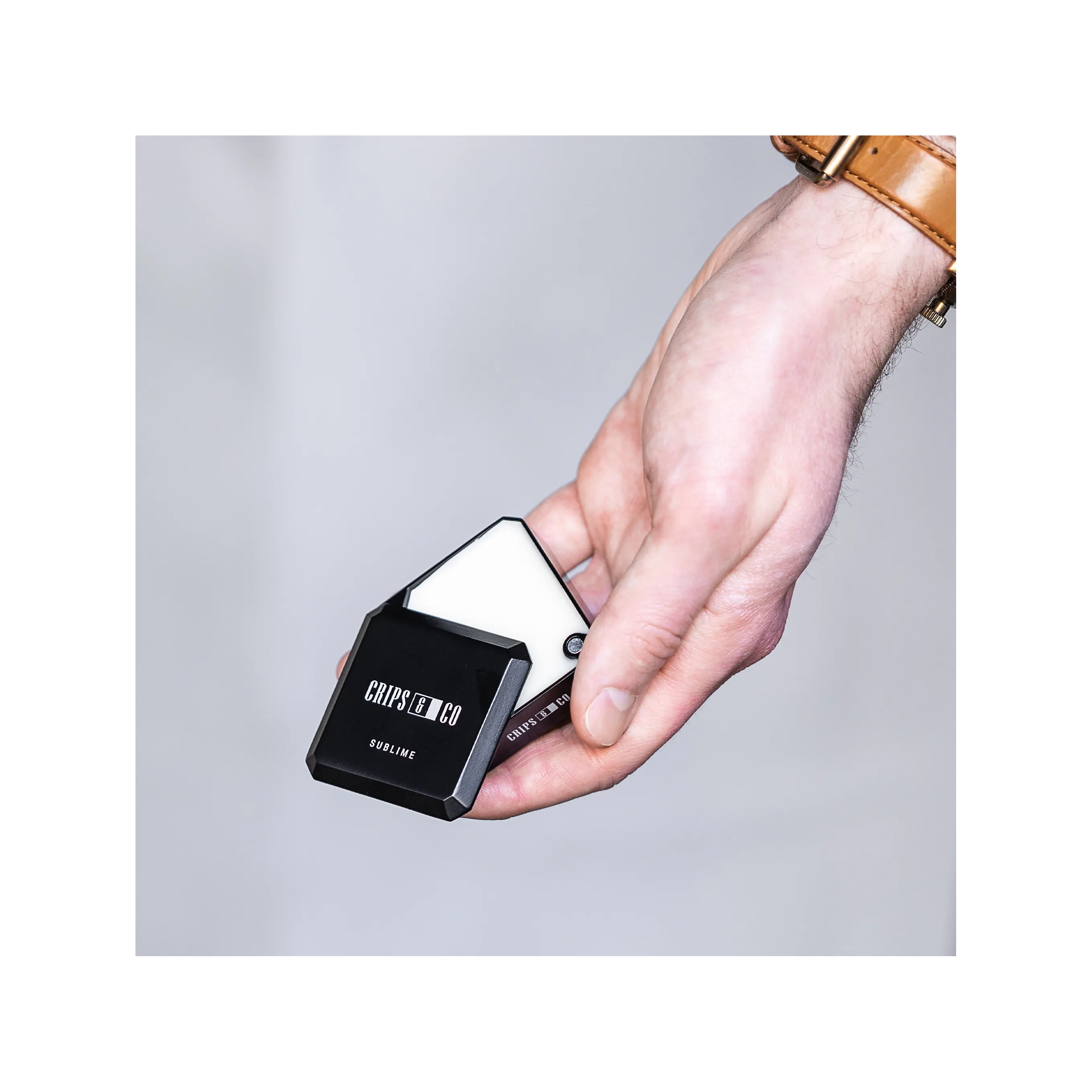 ---
Apply after your workouts to remain fresh and feeling confident throughout the day.
---
Spruce up for occasions after work. Easy to apply and is much more discrete than spray cologne.